The 45 King has produced some of the most popular rap songs of the past few decades, for artists like Jay Z and Eminem. But before that, he took his keen ear for a funky loop and put it into the creation of beats for one of Golden Age rap's greatest crews, The Flavor Unit. He served as beatmaker and tour DJ for the Unit's breakout star, Queen Latifah, producing and mixing the vast majority of her gold debut album, 1989's All Hail the Queen.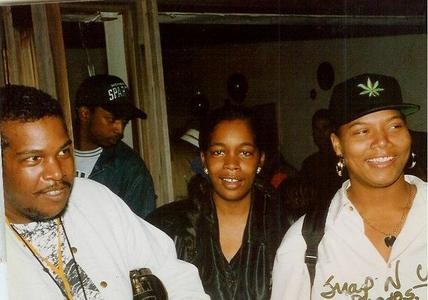 His work with other Flavor Unit members like Latee, Apache, and Lakim Shabazz, his own instrumentals like the classic "The 900 Number," as well as songs outside his crew with acts like Gang Starr, Eric B & Rakim, and even Madonna cemented his reputation as one of rap's hottest producers.
After a few years out of the public eye, the 45 King returned with a sparse, Annie-sampling beat that Jay Z turned into his career-making hit "Hard Knock Life (Ghetto Anthem)." Shortly afterwards, the producer turned an obscure Dido song into one of Eminem's biggest hits with "Stan." We caught up with the 45 King at his home in New Jersey, famous subway turnstile still intact, to discuss his storied career.
Tracks featured in this episode:
45 King, "Raisin"
45 King, "Drum Machine"
Show notes: