Martha is the founder of the Hip-Hop Education Center, but that's only the latest venture in a lifetime full of advocating for and advancing the culture. She began her career on the set of Yo! MTV Raps, and hasn't looked back.
Martha is the creator of the H2O International Film Festival, a documentary filmmaker, a social entrepreneur, and, most importantly, a tireless advocate for hip-hop education.
Whether she's working with institutions like Cornell University to archive hip-hop's past; or keeping track of, connecting, and enhancing current efforts in hip-hop education with the Hip Hop Education Center, Martha is always playing a key role in advancing the culture, and in helping people learn while using tools they know and can relate to.
Martha also brought along a special guest for this episode, Sommer McCoy. Sommer is the founder of the Mixtape Museum. The Mixtape Museum is an archive project dedicated to advancing public understanding and appreciation of the art, history, and technique of the mixtape.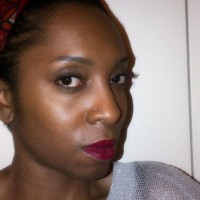 Tracks featured in this episode:
Show notes: