Richard "Crazy Legs" Colon is a b-boying pioneer and the longtime president of the Rock Steady Crew, arguably the most famous b-boy crew in the world. He joined the Rock Steady crew in its early days, and quickly rose to become its leader. As early as 1981, he was already getting press attention as one of the best dancers out there in the still-new form of b-boying or breaking, and he invented many of the moves we still associate with breaking today.
Crazy Legs and the Rock Steady Crew would make a series of genre-changing appearances: in movies like Wild Style, Beat Street, and Flashdance; bringing hip-hop to Europe as part of the historic New York City Rap Tour; and even recording a hit album.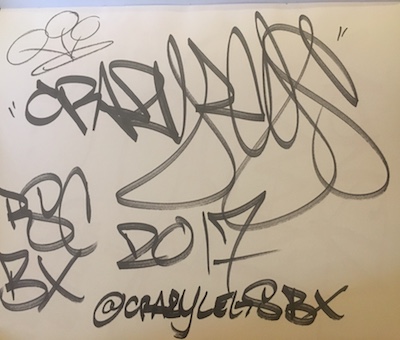 After b-boying's popularity dipped and many of the original dancers retired, Crazy Legs reinvigorated the Rock Steady Crew in the early 1990s, spurring them and b-boying on to even greater heights - performing at Lincoln Center, winning a prestigious New York Dance and Performance Award, and much more.
We spoke to Crazy Legs at on on the playground AND in the Principal's office at PS 163 in on the Upper West Side, the home of Rock Steady Park.
Tracks featured in this episode:
Show notes: