Adam Mansbach is a novelist and, of course, the author of the "children's book for adults" Go the F to Sleep. But his new project is not a book—it's a screenplay. Adam wrote the new movie Barry, available now on Netflix. The film is a fictionalized examination of Barack Obama's first months in New York City, as he arrives at Columbia University in 1981.
The film stars Ashley Judd, Anya Taylor-Joy, Jason Mitchell, Ellar Coltrane, Avi Nash, and the fantastic newcomer Devon Terrell as Obama. It's been getting rave reviews and has garnered a bunch of award nominations, including NAACP Image Award and Independent Spirit Award noms for Adam.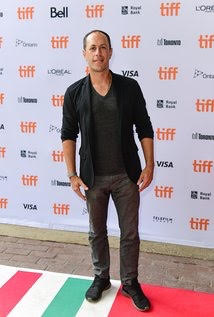 We talk to Adam about writing and filming Barry, but we also catch up about the election, his new TV show, Henny Youngman's joke-telling philosophy, and a whole lot more.
Tracks featured in this episode:
All clips from Barry unless otherwise indicated.